MASTER F.U.C.C STARTER ASSEMBLY KIT
The kit ships with one end cap, 6 conical dividers, one spacer, a steel rifle collector, a steel collector cap, and jigs to convert your kit to the desired caliber once proper paperwork has been filed.
The F.U.C.C is the only product on the market that allows a customer
to utilize only a hacksaw, or bench grinder to modify the product.
The F.U.C.C is a gun solvent capture device, with a modular construction allowing it to be swapped between firearms. It is made from Hard Anodized Aluminum 7075 and includes a heat-treated steel rifle adapter as well.

Threaded 1.18-24 TPI to accept your favorite Nielsen muzzle booster device for attaching to a handgun, this allows you to capture any solvents you pour down the barrel before they get into the water supply.
The rifle adapter, made from heat-treated 4140 STEEL is designed to help filter out the initial blast of solvent and save the following parts from the power of the chemicals. The kit includes jigs for modifying your solvent trap, after applying for the proper forms (namely an NFA Form 1). The modular design allows the customer to change the overall length of the device.
Currently, solvent traps are all the rage in the firearms industry, allowing shooters to customize their products into whatever they please. Using only a hacksaw, you can change the appearance of the modular cups to best fit your firearm.
This product can be utilized with 9mm carbines and pistols, and 7.62mm or smaller rifles provided the product can attach properly to the concentrically threaded barrel.
Recommended attachment devices are:
Nielsen Device
Liberty 3 Lug Mount
Gemtech 3 Lug Mount
Liberty Booster
MULTI CALIBER
Use on everything from a 22 handgun all the way up to a 7.62 rifle. Switch between a direct thread on your rifle and a pistol booster for handgun use.
MODULAR DESIGN
Use 1, 2, 6, or 20 cup dividers on your F.U.C.C (additional cup dividers available soon). 
PISTOL BOOSTER
Using a pistol booster fixed barrel adapter (included in most pistol boosters) you can attach your F.UC.C to any 9mm carbine.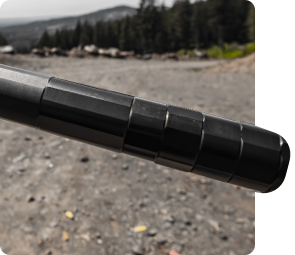 CONFIGURABLE
Short configurations are available for easy packing into your cleaning kit or range bag.
7075 Aluminum/4140 steel
Modular construction allows you to customize your
F.U.C.C exactly how you would like it to operate. This allows for different firearms to be properly cleaned using the same product.
Compatible platforms
7.62mm/.308 caliber rifles (Barrel Length 16″+)
.223 caliber Rifles (Barrel Length 16″+)
.22LR rifles
9mm Handguns and Carbines (using pistol booster and fixed barrel adapter)
.22LR Handguns (using pistol booster and fixed barrel adapter)
Hard Black Anodized Coating on Aluminum Parts and Black Oxide on steel parts.
Modular design for rotation of cup dividers depending on usage.